No time to actually write a blog post, but I happened to come across some pictures (looking for something totally different – the web is weird) that I must share with you!
The Andy Warhol Bridge in Pittsburgh was yarnbombed into (supposedly) the US' biggest knitted grafitti ever, made by 1,847 artists with more than 600 blankets. A "jaw-dropping endeavor" says Huffington Post and I could not agree more.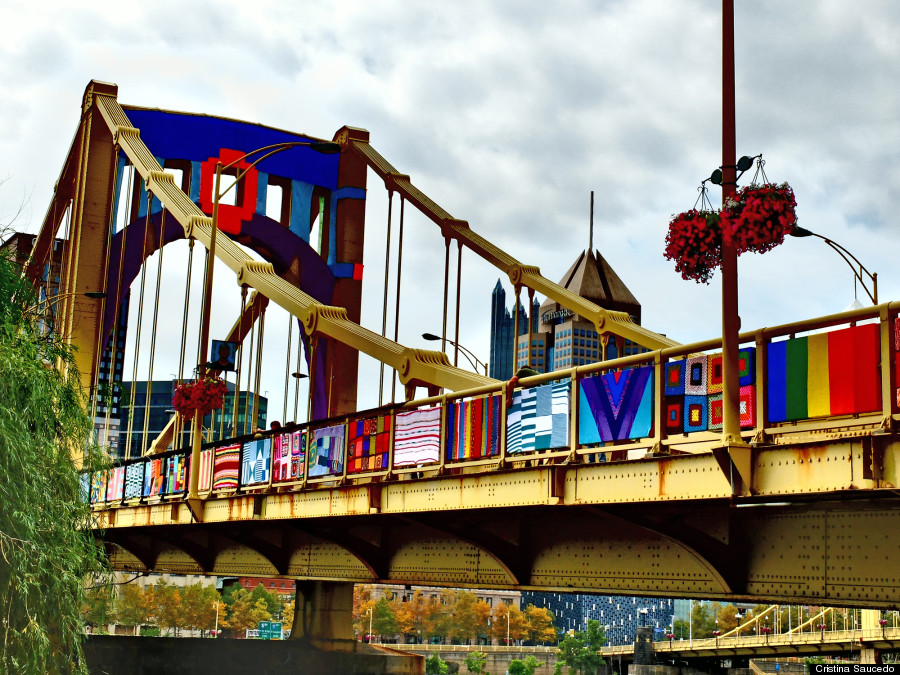 Knit the Bridge has its own blog and a Facebook page with loads of pictures and information. Enjoy!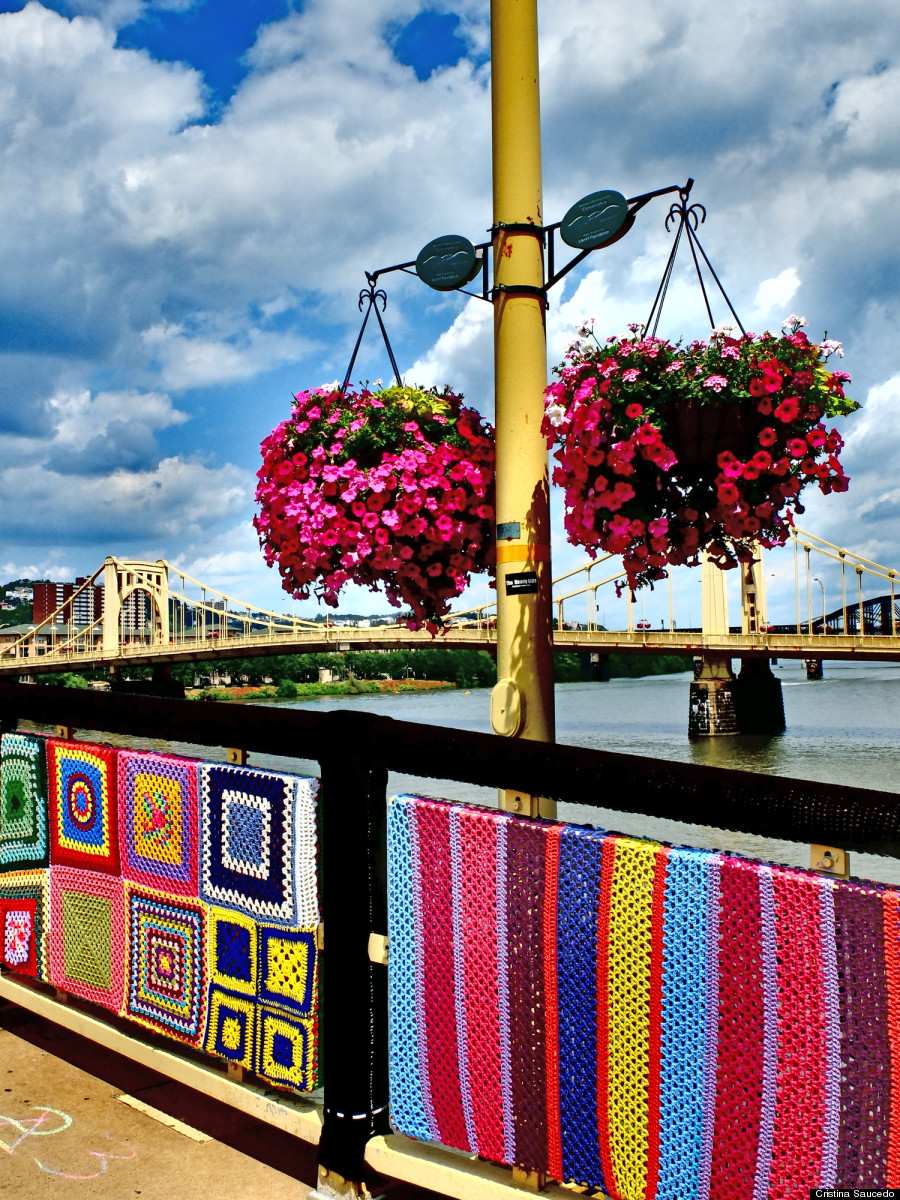 There will be a party on the bridge on Sunday – if only Berlin was closer to Pittsburgh … 🙂